Scion House is opening Early Fall!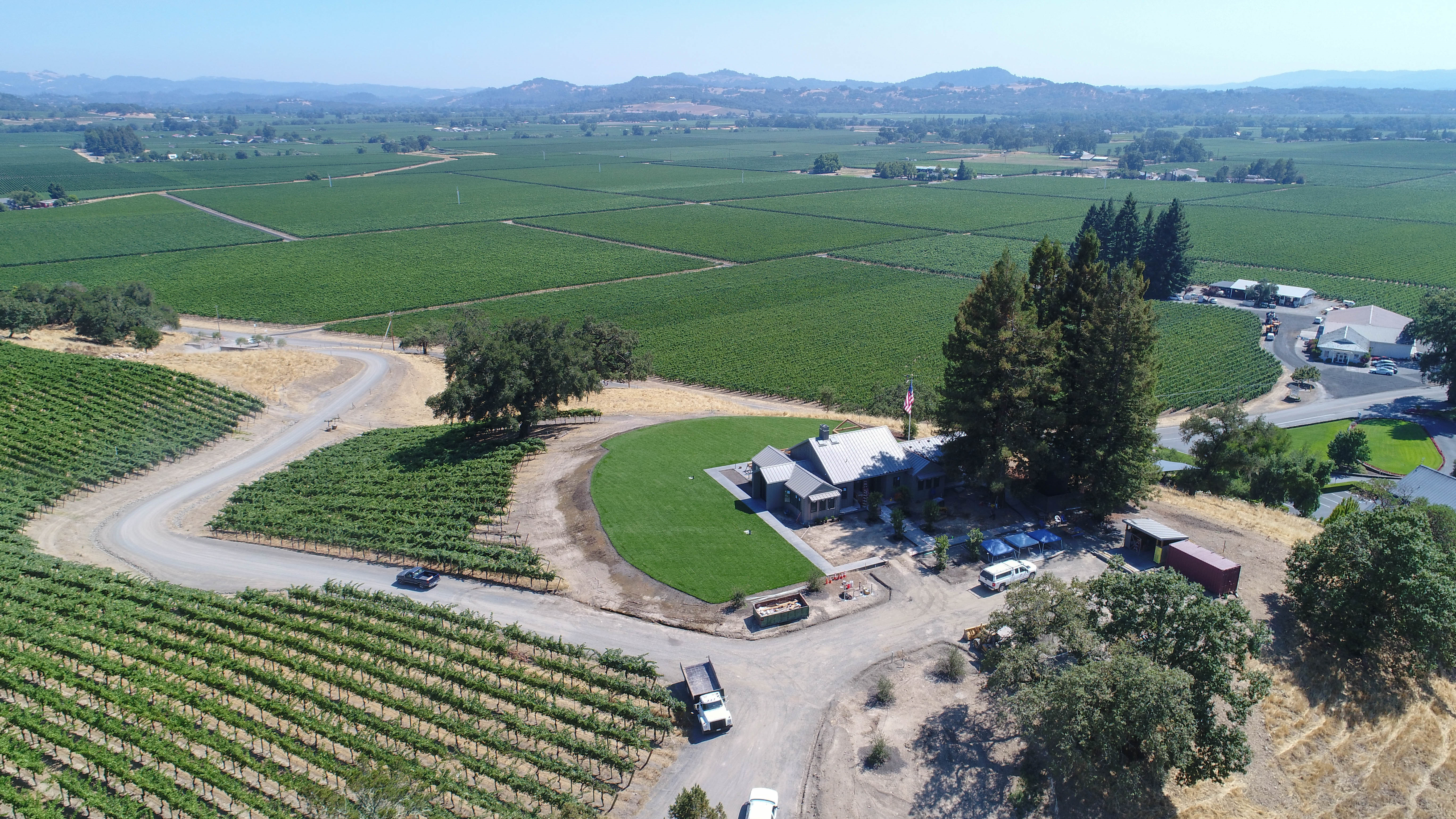 Be one of the first to visit one of Sonoma County's most beautiful and charming hospitality locations!
We are taking reservations for September 14th and beyond.
♦ Open Wednesday - Monday ~Closed Tuesdays~
♦ Hours: 10am to 4:30pm.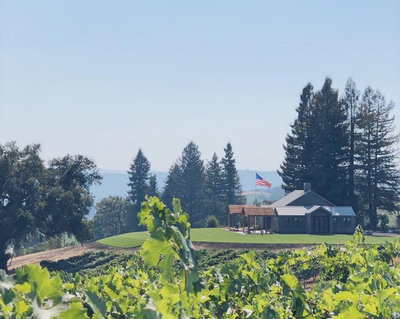 Just minutes from downtown Healdsburg
Estate Flight
A focused but casual look at our unique terroir through our Estate Wines. Your host will walk you through the history of our estate and how we came to be largest grape growing family in Alexander Valley. Take in the view from our hillside while enjoying several wines that showcase our diverse soils on the Estate. Small nibbles accompany the wines to enhance the experience.
Reservations are encouraged.
AVAILABILITY: Mon - Sunday by appointment (closed Tuesday)
INDOOR SEATING: Communal table (10 max) or booth seating 4 or 6 max).
OUTDOOR SEATING: Firepit (4 max), table (8 max) or lounge (6 max)
DURATION: 1 hour
CAPACITY: More than 8+ guests please call 707.395-3550
FEE: $25 per person
♦ Our Barn Tasting fees are waived with the minimum purchase of two bottles. For Parties of 6 or more, we request a call and the $25 Tasting fee is non-refundable.
or call 707.395.3550 or Email tastings@ryew.com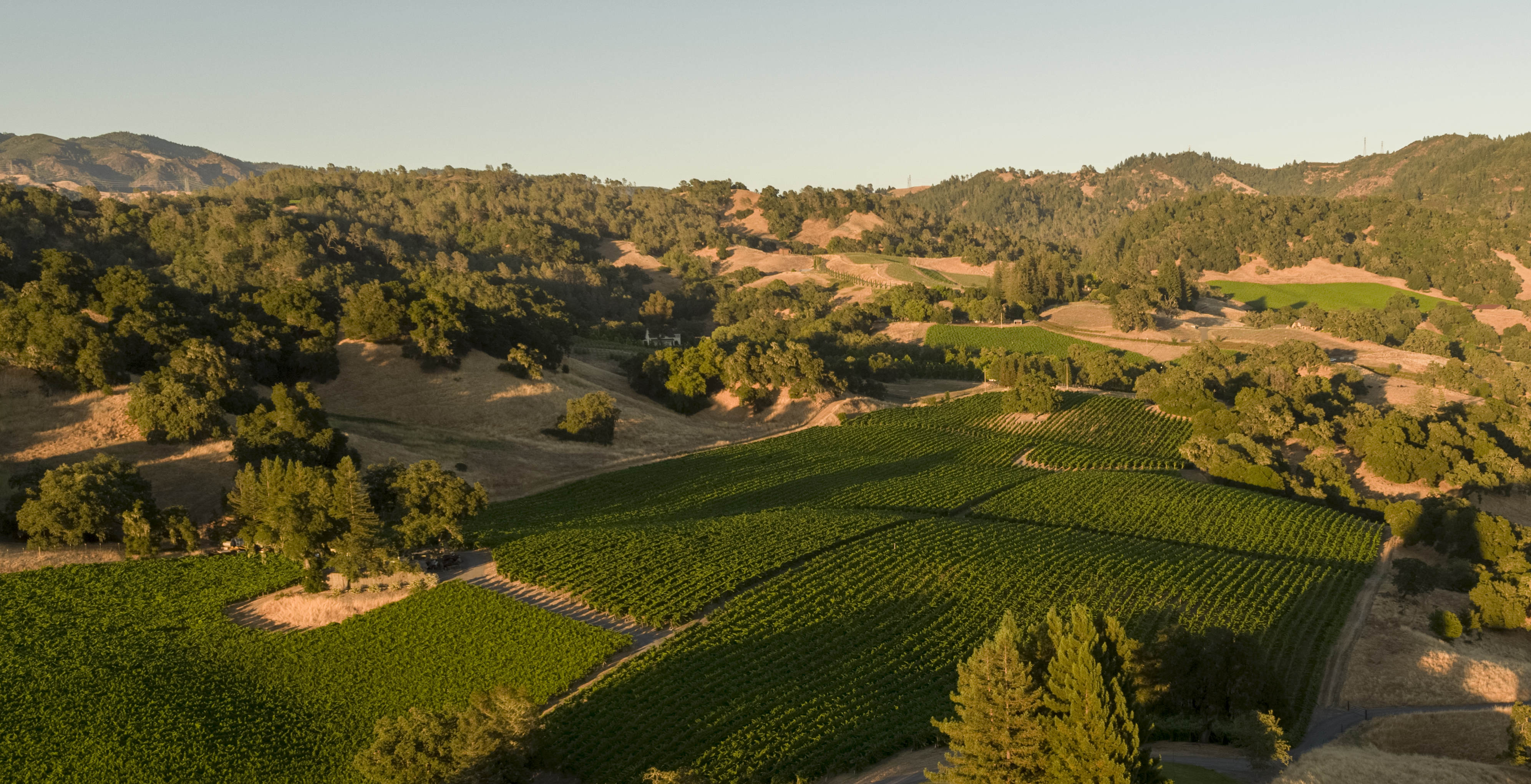 Estate Vineyard views from the Scion House
---

Scion Experience
Enjoy an in-depth flight of single block wines alongside a selection of locally sourced cheeses and small bites. This personally guided experience is held in either of our private Cabernet Sauvignon or Chardonnay rooms with stunning view of our estate and Alexander Valley. The Tasting looks into the concept of terroir and distinct characteristics of our wines derived from the soils of our estate. Reservations are requested.
AVAILABILITY: Mon - Sunday by appointment (closed Tuesday)
SEATING: 8 people Max/4 people min
DURATION: 1.5-2 hour
CAPACITY: Max 8 people per tasting
FEE: $50 per person
♦ For Parties of 6 or more, we request a call and the $50 Tasting fee per person is non-refundable.
or call 707.395.3550 or Email tastings@ryew.com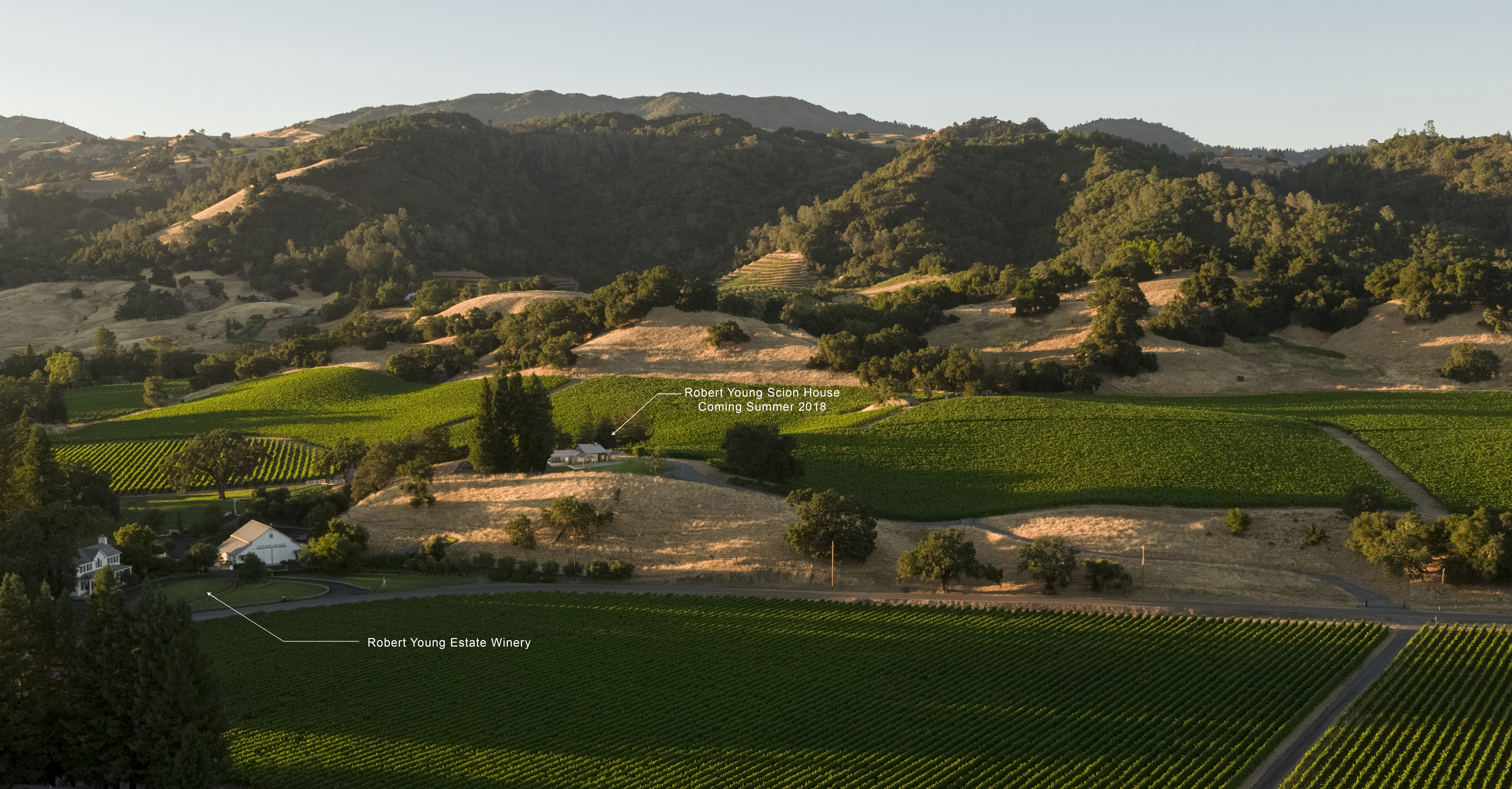 Robert Young Estate Winery & new Scion House
ROBERT YOUNG ESTATE WINERY BREAKS GROUND ON NEW LUXURY HOSPITALITY HOUSE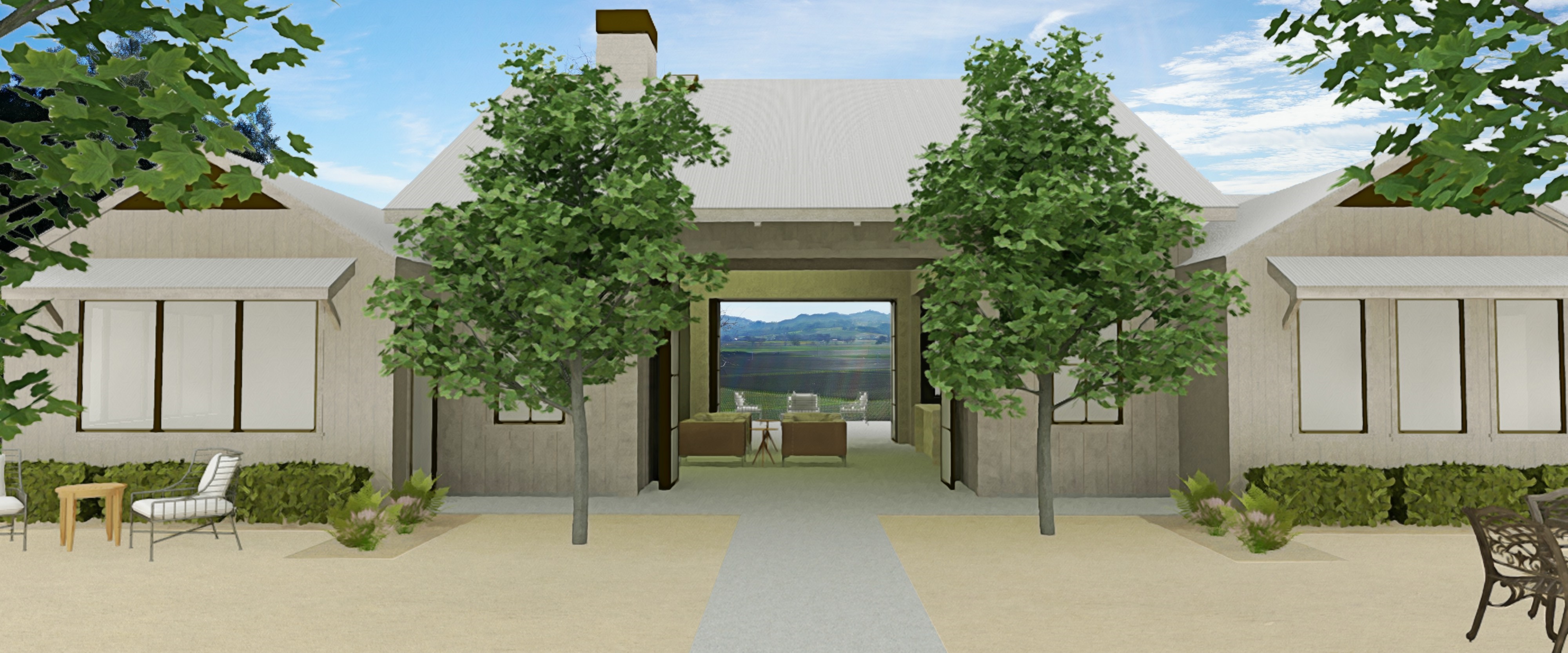 Located on the winery's historic 470-acre ranch in the Alexander Valley, the newTasting Room/Hospitality House is scheduled to open early summer of 2018.
The new building will be named the Scion House to honor the six generations ‑ including current family members, Fred, Jim, JoAnn and Susan ‑ that have farmed this stunning Alexander Valley property over the past 160 years.
The Scion House will feature a new entrance located at 5102 Red Winery Road in Geyserville just north of Healdsburg. It is within a few hundred yards of the winery and former tasting room location. The new driveway winds through the estate Cabernet Sauvignon Block 6. The 2,260 square foot building will include a main tasting room, two private rooms, a communal area, two booth areas and an outdoor fire pit. Once at the Scion House, guests will be personally greeted by one of Robert Young's hospitality hosts.
"The Scion House is focused entirely on the guest experience," says Mark Evans, General Manager of Robert Young. "The convenient location, elegant design and sweeping 360-degree views of the Alexander Valley guarantees that everyone will have a memorable wine country experience. This will give visitors an opportunity to taste and purchase many of the new, exclusive, small-lot wines we will be releasing soon. These limited bottlings, showcasing the diversity of our vineyard and the creativity of our winemaking team, will only be available at the winery or to club members."
Tours and tastings at the Scion House will be primarily by-appointment, but the winery will accept walk-in guests on a first come first serve basis depending on availability.
"Our family is down to earth," says Fred Young Founder of Robert Young Estate Winery. "We like our guests to feel at home when they come to visit and taste our wines. We want them to enjoy the breathtaking views of the Alexander Valley, the serenity of our vineyards and the strong character of our wines."
The new Scion House building was conceived and designed by Wade Design of San Anselmo. Their goal was to create a warm, casual and authentic setting. Wade Design is highly-regarded for their work designing high-end wineries and private estates throughout Northern California.