ROBERT ASHLEY YOUNG
1919 - 2009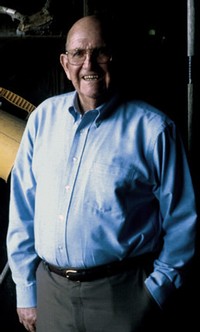 Robert Young Robert Young greatly influenced the California wine community since the early 1960s. He pioneered the premium grape industry in California and was first to plant Cabernet Sauvignon in the Alexander Valley. Robert was instrumental in changing the way growers and vintners work together, initiating higher standards that inspired his peers nationally and internationally.

Robert Young began conversion of his prune orchards to vineyards when then Sonoma County Farm Advisor Robert Sisson encouraged him to lead the newest trend in California agriculture: premium varietal wine grapes. In 1963, Young planted 6,500 vines on 14 acres in the Alexander Valley. Cabernet Sauvignon was the up-and-coming variety, according to the University of California at Davis. It was a practical variety as well, since this late harvesting grape could be picked after the same crew brought in the prune harvest. Robert Young always understood the importance of research and experimentation. At a time when traditional California vines were head-pruned, he suspected that trellising vines would produce higher quality fruit.

He planted his first Chardonnay vines in 1967. The widely publicized success of this vineyard, and the family's desire to continually upgrade, prompted the Youngs to select and propagate a singular clone, known today as the Robert Young Clone.

"We are blessed to live on and farm land that is very, very special," he said. "I hope that what we have now will never be abused; that future generations will treat the land well and understand that, by being generous, the land will continue to grow whatever we wish for it to grow."
---
FRED YOUNG
Winery Founder and Owner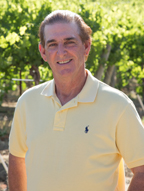 Fred Young Fred Young always envisioned the Robert Young Estate to include its own winery. His immense passion and heart, with support from his brother and sisters, turned the dream into reality in establishing Robert Young Estate Winery in 1997. Fred's purpose is to provide future generations of the Young family a lifestyle that reflects reverence for the land.

"Growing up on this property, I have come to appreciate the freedom we enjoy by living here," said Fred, who has traversed every inch of the land in work and in play. He is a visionary and very mechanically minded. His self-built 4275 HP gas turbine speedboat named Chardonnay is a prime example. When there is something that is not commercially available or within financial reach, Fred will figure out a way and make it happen. Fred has also built and restored many of the homes and buildings on the property, and regularly maintains more than 22 buildings including the winery. Robert Young's three-year-old great granddaughter Sydney, who was raised on the property, explains, "God made the world and Fred made everything else."
---
JIM YOUNG
Winery Owner and CEO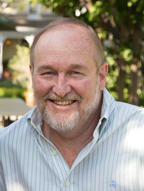 Jim YoungJim Young is a fourth-generation farmer with a strong work ethic and integrity learned from a lifetime of experience on the family land. The oldest son of Robert and Gertrude, his courage and curiosity led him to the University of California, Davis where he graduated with a BS degree in plant science with a specialty in viticulture and extensive course work completed in enology. His first wine, made in 1978, was awarded Sweepstakes in the amateur category of the Sonoma County Harvest Fair, and in 1989 he was honored in being selected as Outstanding Young Farmer.

Patience, compassion, understanding, kindness, and meticulous attention to detail guide Jim as CEO and Vineyard Manager of the family businesses. In maintaining the legacy of the land, Jim understands that sustainability must continue to be at the root of all farming practices and all enduring relationships with his generational vineyard and winery team. Jim learned early on that a farmer's footprints are the best fertilizer. Thousands of steps every day ensure his promise to preserve this land for generations to come.
---
JOANN YOUNG
Winery Owner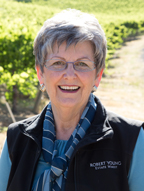 Joann YoungJoAnn is proud that her great grandfather's vision of a family farm has grown into the 470-acre vineyard and winery estate that it has become. Peter Young settled his family on the property in 1858 understanding the value of the land for agriculture. The three generations before JoAnn were passionate about family, farming, and leaving a legacy behind for their decendants. JoAnn shares this passion knowing there is nothing more important than passing along this heritage to her children and grandchildren.

Always involved in winery activities, JoAnn excels with events, preparing local seasonal cuisine, and overall planning. She is talented at engaging guests in the family history, while encouraging them to feel at home on the ranch. Living in the house her parents built on the property, with her high school sweetheart of 53 years, J.R. Young (no relation), JoAnn will tell you that this makes her "twice as Young" as her siblings. JoAnn feels a strong sense of belonging as she embraces life in her family home, sharing this land with her children and granchildren.
---
SUSAN YOUNG SHEEHY
Winery Owner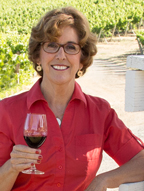 Susan SheehyBorn and raised on "the Ranch," Susan spent her youth picking prunes and organizing the construction of prune box forts with her siblings. Today she orchestrates all of the main winery events. She is a master of creatvity and you can feel the love and passion she has for her job in every celebration. Susan is also the family historian, bringing the past to life for all through her stories and photographs. With such a big heart, it is easy to see why she also heads up the family and winery philanthropic endeavors, including donations.
Away from work, you will find her as the President for Healdsburg Kiwanis, planting in the gardens, traveling, and spending time with her grandchildren.
---
THE FAMILY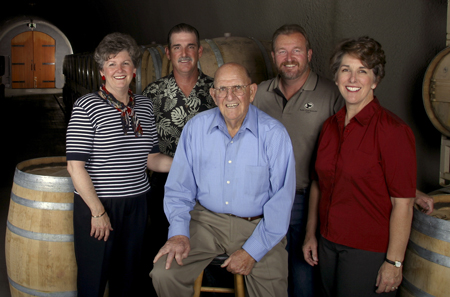 Robert Young and his Scions: JoAnn, Fred, Jim, and Susan