THE SCION HOUSE
Tasting Experiences
Sci·on (Noun)
– A descendant of a notable family – A young shoot of a vine, used for grafting
Welcome to The Scion House where we invite all guests to enjoy our home and share our heritage. It is our pleasure to provide guests with customized experiences. For questions, please contact Lindsay Joule, Hospitality & Business Development Director, 707.395.3551 or lindsay@ryew.com. .
We are currently open Wednesday through Monday for tastings by Appointment! Due to regulations, there will be a food component to our tastings that will consist of local, seasonal items. Appointment times are between 12PM-4PM, based upon availability. Please call us for an appointment and for more information. At this time, picnics and children are not permitted at the Winery.
We are also offering curbside pick-up if you are a member, would like to purchase or are not quite ready to venture out. Thank you for your continued support of Robert Young Estate Winery. We look forward to seeing you again soon!
---
Virtual Tastings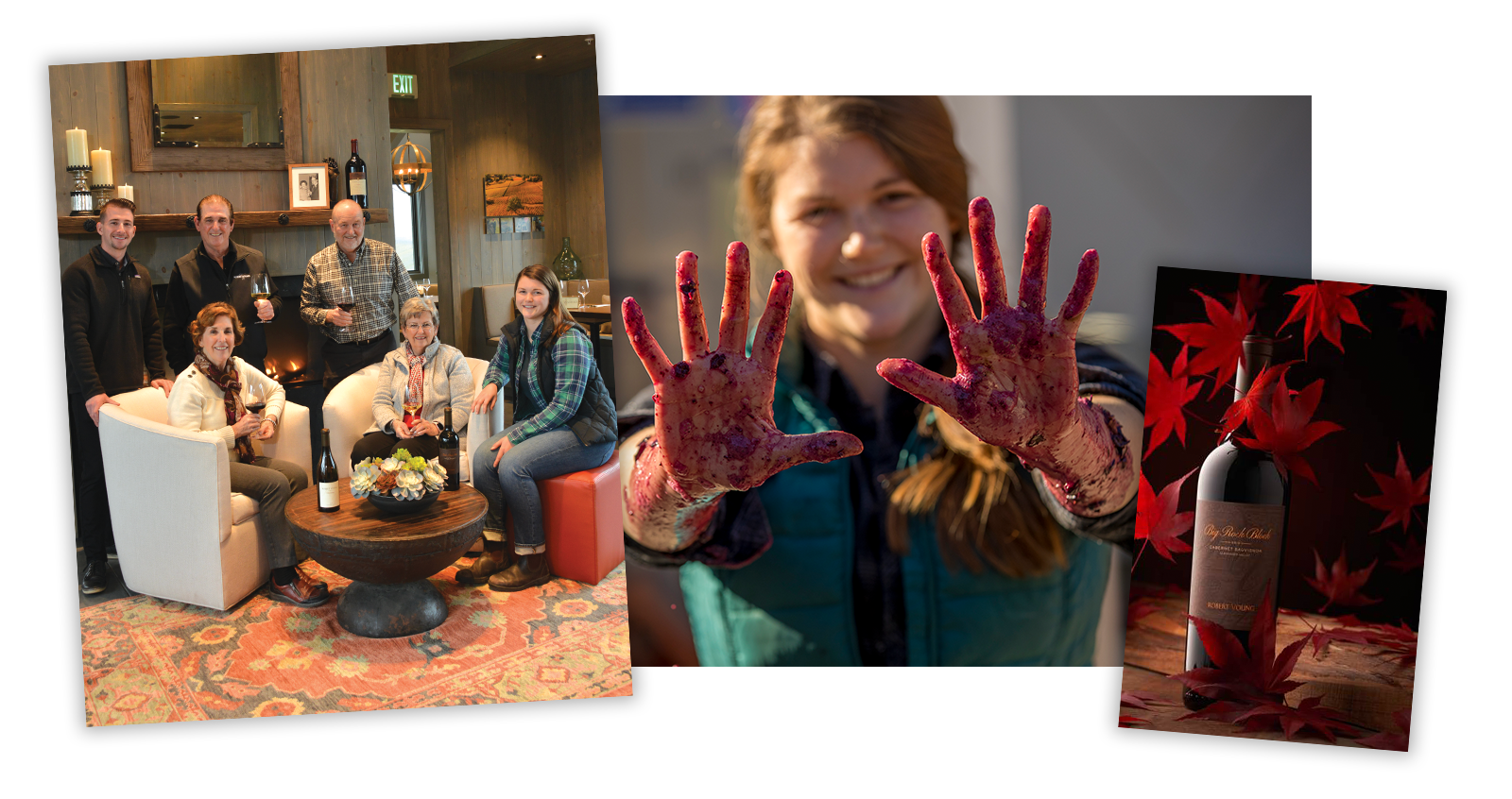 We enjoyed the opportunity to see your smiling faces through these unprecedented times. As a 6 generation family ranch, we realized that these tastings were so fun for us all and were really appreciated by those that have not had the chance to visit us in person, or are located somewhere too far to visit often. Join us in continuing this form of a tasting experience with our RYEW Virtual Tastings. Days, times and specifics are meant to be customized to fit you and your guest's needs. Hope to "see" you soon!
---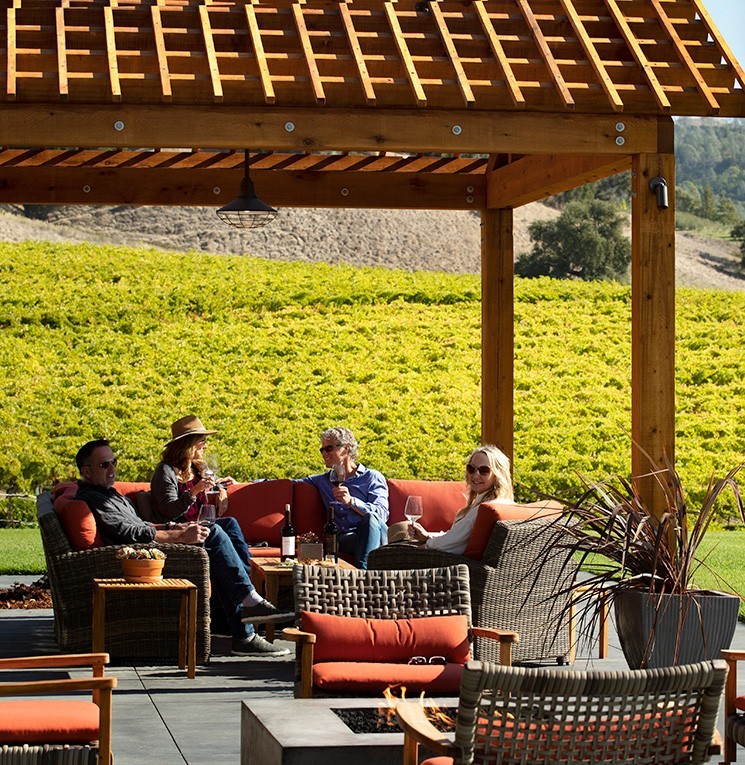 Estate Flight
A focused but casual look at our unique terroir through our estate wines. Your host will walk you through the history of our estate and how we came to be one of the largest family owned growers of premium grapes in Alexander Valley. Take in the view from our hillside while enjoying a range of wines including our Chardonnay, Cabernet Sauvignon and Scion Bordeaux blend.
Reservations are recommended.
Availability: Monday - Sunday; Reservations Recommended (Closed Tuesday)
Indoor/Outdoor Seating Available: 1-8 Guests (Inquire for Larger Groups)
Duration: 1 hour; offered daily at 10AM, 11:30AM, 1PM, 2:30PM and 3:30PM
Fee: $25 Per Person 1-8 Guests; Complimentary for Members and up to 2 Additional Guests
Specifics: Waived with the Purchase of 2 Bottles per Tasting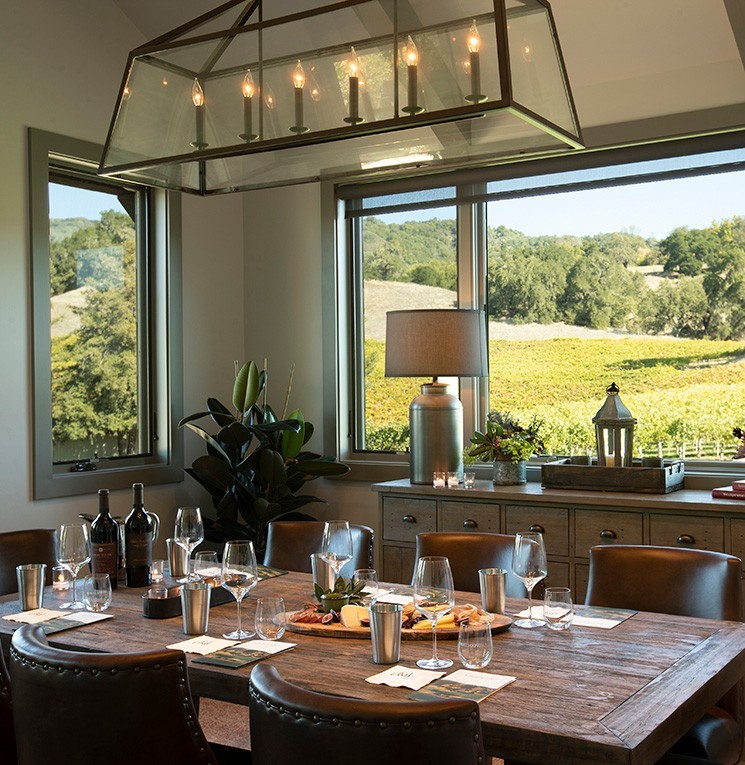 Scion Experience
Enjoy an in-depth flight of our single-block reserve wines, the very best that our estate has to offer. This personally guided experience is held in one of our private rooms with stunning views of our vineyards and Alexander Valley. Guests will taste through our reserve Clone 17 Chardonnay, the Scion Bordeaux blend, 100% Cabernets and sample one of our small lot varietals such as Cabernet Franc, Petit Verdot and Malbec. Paired with light bites. Reservations are requested.
Availability: Monday - Sunday by Appointment (Closed Tuesday)
Seating: 1-8 Guests (Inquire for Larger Groups)
Duration: 1.5 hours; Offered Daily at 10AM, 12PM and 2PM
Fee: $50 Per Person 1-8 Guests; $25 for Members Only (Guests Additional)
Specifics: Waived with the Purchase of 4 Bottles per Tasting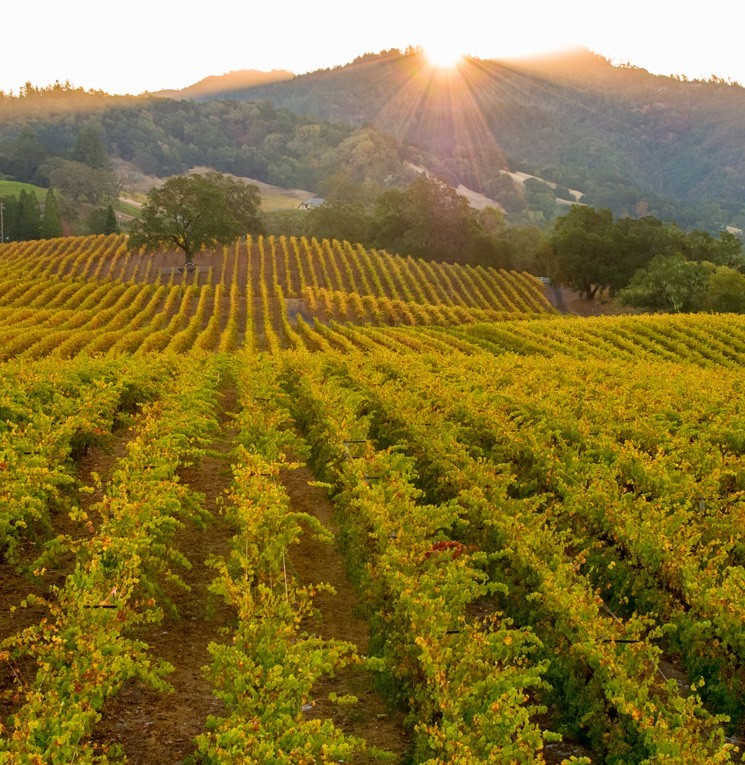 Vineyard Experience
Meet the Hospitality Team at our recently built Scion House for a welcome splash of our estate wine, then head out for an outdoor experience in the heart of our estate vineyards. While underneath our beautiful old oak in the middle of our Burn Pile Cabernet Sauvignon Block, you will taste through several of our small lot Cabernet Sauvignons while discovering more about our history, and the family that has farmed this ranch for six generations. We will share our philosophy on selecting and farming micro-lots with the highest potential on our estate, and what it takes in the vineyard to grow exceptional wines. This tour will conclude with a tasting of block-designated wines and an optional locally sourced lunch at the Scion House, our new hospitality venue. 72 hours advanced notice is required; please reserve/cancel with 48 hours' notice and wear comfortable shoes.
Availability: Thursday - Sunday by Appointment, Weather Permitting (Closed Tuesday)
Capacity: 1-8 Guests; Groups/Retreats of 8+ Welcome; Call 707-395-3550
Outdoor Seating: Outdoor for Tour and Lunch (Weather Permitting)
Duration: 2 Hours; Offered During Week at 11AM and 1PM, Weekends at 10AM
Fee: $125 per person (Includes a Locally Sourced Lunch) $100 per person without Lunch.