2018 Bob's Burn Pile Estate Cabernet Sauvignon
SOLD OUT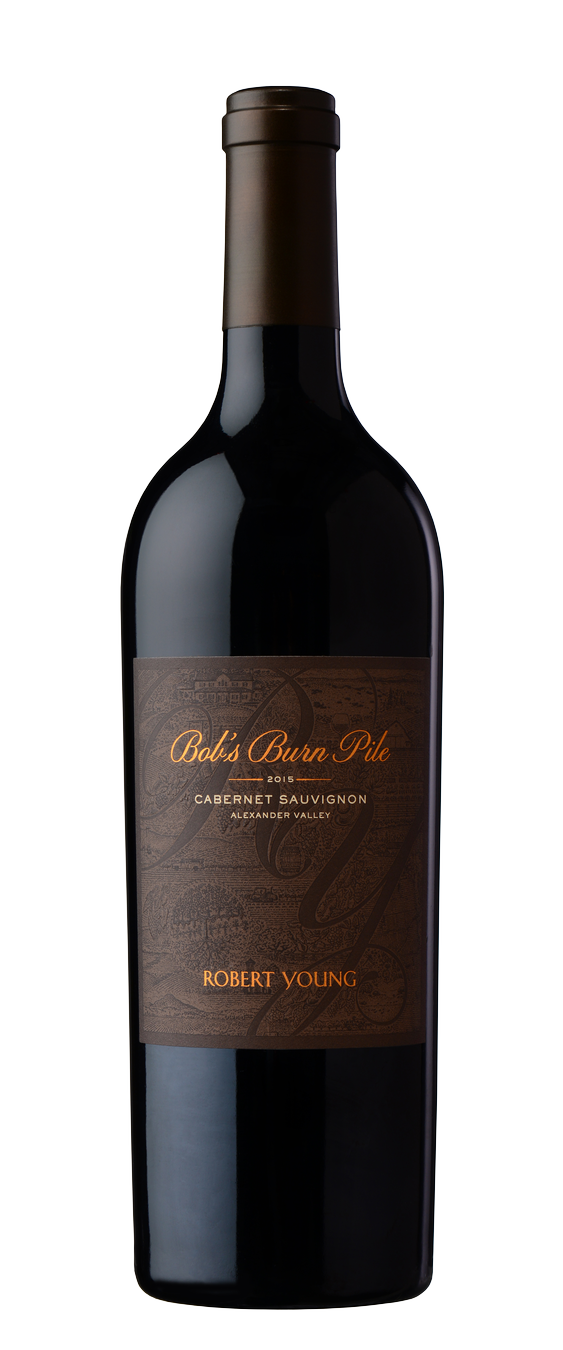 This Vineyard Designated Cabernet is named after Robert Young's burn pile, used to burn organic material from the vineyards. Robert was infamous in the valley as a burn enthusiast, in fact, he was fondly known as a bit of a pyromaniac back in the day. When the best hillside Cabernet vineyard block was planted over the burn pile site, this wine was named in his memory.
Appellation
Alexander Valley
Varietal
100% Cabernet Sauvignon
Oak aging
Will age beautifully 15+ years in your cellar.
Tasting Notes
Aromatics of black currants, wild berries, ripe red plums and dark chocolate. A rich full body, layered with bright acid and a silky round finish. Flavors of ripe figs, blackberries, herbs and a touch of dark chocolate.
Vineyard Notes
The growing season in 2018 was almost "picture perfect" from a wine-growing perspective. Warm days and cool nights, with virtually no intense heat spikes during the crucial development stages of the grapes. This environment continued through to harvest, allowing our winemaking team to pick the grapes at the optimum ripeness for an exceptional Cabernet.
Winemaker Notes
We handpicked our Cabernet Sauvignon early in the morning while temperatures were chilly. The whole clusters were delivered to the winery in small bins. The fruit was gently destemmed from the rachis (stems) then moved to stainless steel tanks for fermentation. After 4 days of cold soaking, we initiated fermentation. Once primary fermentation was completed, the new wine was drained and pressed from its skins and pumped to a fresh tank. After settling in tank, the new wine was pumped off its sediment to barrels and secondary fermentation began. Malolactic fermentation was completed in barrel which helped soften the wine. Aged on light sur lie, in 100% brand new French oak for 24 months the finished wine was racked from barrels to tanks for the final blend assemblage. - Matt Michael, Winemaker
Food Pairing Notes
Pairs with your favorite hearty meat dish - steak, duck or lamb.