2019 Bob's Burn Pile Estate Cabernet Sauvignon
98 Points, Double Gold, Best of Class, 2023 Sunset International Wine Competition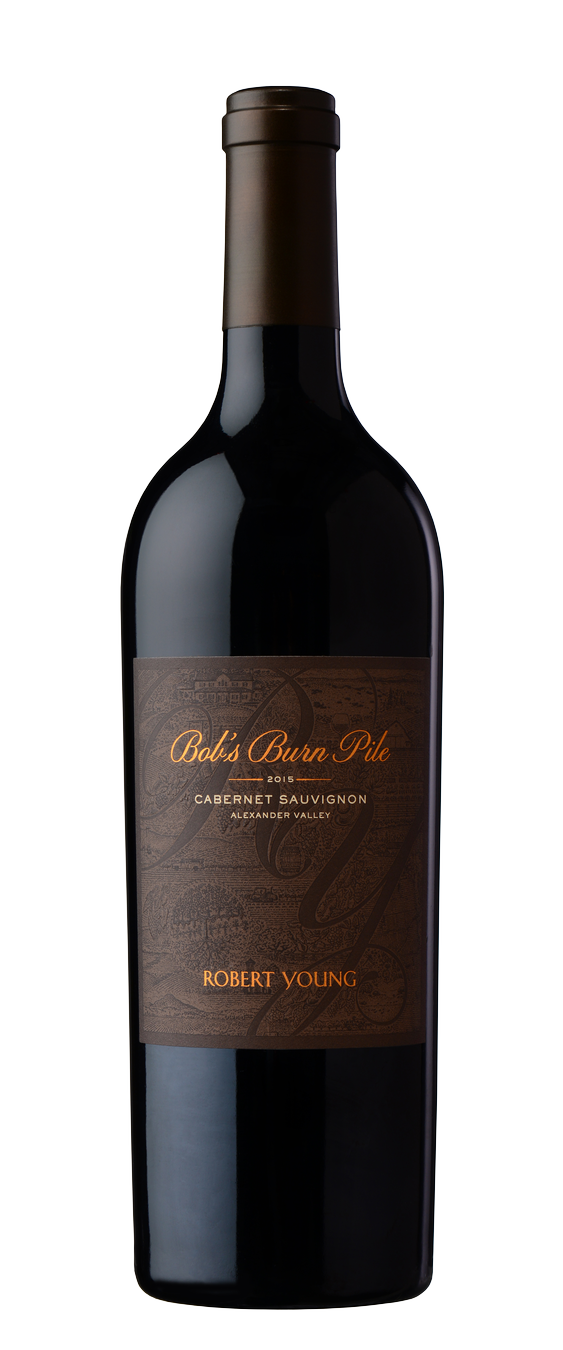 This flagship wine is named after Robert Young's burn pile, used to burn organic material from the vineyards. Robert was infamous in the valley as a burn enthusiast, in fact, he was fondly known as a bit of a pyromaniac back in the day. When the best hillside Cabernet vineyard block was planted over the burn pile site, this wine was named in his memory.
Varietal
100% Cabernet Sauvignon
Oak aging
Will age beautifully 15+ years in your cellar.
Harvested
October 14, 2019
Tasting Notes
Our 2019 vintage has aromas of blackberries, plums, and currants with a hint of clove and smokey dark chocolate. The body is full and beautifully balanced with acidity and tannin. Bold flavors of spiced plum jam, blackberry compote, Dutch cocoa, vanilla and just a touch of nutmeg and white pepper.
Production Notes
21 barrels produced
Winemaker Notes
We handpicked our Cabernet Sauvignon early in the morning while temperatures were chilly. The whole clusters were delivered to the winery in small bins. The fruit was gently destemmed from the rachis (stems) then moved to stainless steel tanks for fermentation. After 4 days of cold soaking, we initiated fermentation. Once primary fermentation was completed, the new wine was drained and pressed from its skins and pumped to a fresh tank. After settling in tank, the new wine was pumped off its sediment to barrels and secondary fermentation began. Malolactic fermentation was completed in barrel which helped soften the wine. Aged on light sur lie, in 100% brand new French oak for 24 months the finished wine was racked from barrels to tanks for the final blend assemblage. - Matt Michael, Winemaker
Food Pairing Notes
Pairs beautifully with ribeye steak, pasta Bolognese, stuffed mushrooms, and grilled pork chops.