THE SCION HOUSE
Tasting Experiences
Sci·on (Noun)
– A descendant of a notable family – A young shoot of a vine, used for grafting.
WE ARE CURRENTLY OPEN FOR TASTINGS & PICK UPS BY APPOINTMENT
We apologize but children and outside food are not permitted for tastings at this time. If you would like to enjoy a Glass, Bottle or a Picnic, please let us know and we will accommodate you on our Front Terrace; as a Member, you can enjoy our newly renovated Side Terrace.
Appointment Tastings are hosted on our Back Patio.
For tastings and pick ups by appointments please call us at 707-395-3550, reserve through the website below or email tastings@ryew.com
For urgent matters please contact our Tasting Room Manager
COME VISIT OUR SCION HOUSE!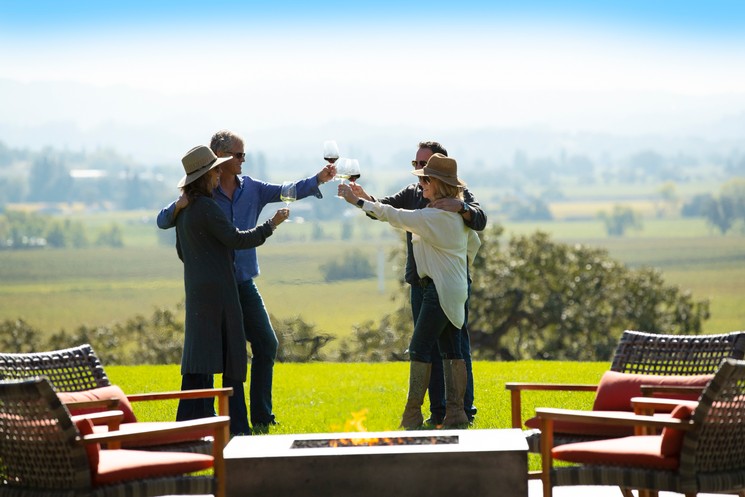 Estate Flight
A focused but casual look at our unique terroir through our estate wines. Your host will walk you through the history of our estate and how we came to be one of the largest family owned growers of premium grapes in Alexander Valley. Take in the view from our hillside while enjoying a range of wines including our Chardonnay, Cabernet Sauvignon and Scion Bordeaux blend.
Availability: Wednesday - Monday; Reservations Required (Closed Tuesday)
Indoor/Outdoor Seating Available: 1-8 Guests
Duration: 1 hour; offered daily at 11AM, 12:30PM, 2PM & 3:30PM
Fee: $40 Per Person 1-8 Guests; Complimentary for Members, (number of complimentary tastings varies per membership tier)
Specifics: Waived with the Purchase of 2 Bottles per Tasting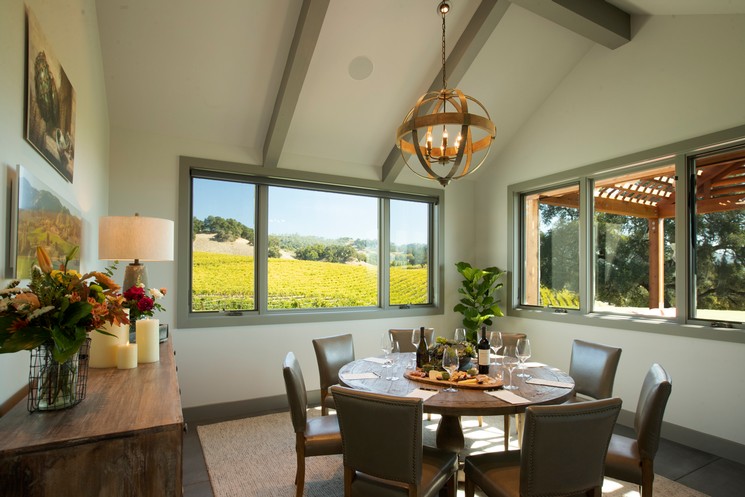 Scion Experience
Enjoy an in-depth flight of our single-block reserve wines, the very best that our estate has to offer. This personally guided experience is held on our outdoor patio with stunning views of our vineyards and Alexander Valley. Guests will taste through our current Chardonnays, the Scion Bordeaux blend, 100% Cabernets and sample one of our small lot varietals such as Cabernet Franc, Malbec or Merlot. Paired with light local bites. Reservations 24 hours in advance, please.
Availability: Wednesday - Monday by Appointment (Closed Tuesday)
Indoor/Outdoor Seating Available: 1-8 Guests
Duration: 1 hour; Offered Daily at 11AM, 12:30PM, 2PM & 3:30PM
Fee: $70 Per Person 1-8 Guests; $35 for Members Only (Guests Additional)
Specifics: Waived with the Purchase of 4 Bottles per Tasting.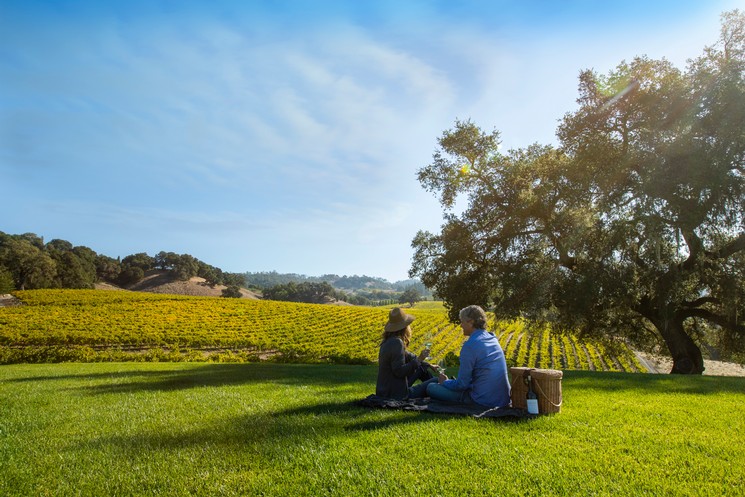 Vineyard Experience
Meet the Hospitality Team at our Scion House (built in 2018) for a welcome splash of our estate wine, then head out for an outdoor experience in the heart of our estate vineyards. While underneath our beautiful old oak in the middle of our Burn Pile Cabernet Sauvignon Block, you will taste through several of our small lot Cabernet Sauvignons while discovering more about our history, and the family that has farmed this ranch for six generations. We will share our philosophy on selecting and farming micro-lots with the highest potential on our estate, and what it takes in the vineyard to grow exceptional wines. This tour will conclude with a tasting of block-designated wines and a locally sourced lunch at the Scion House, our special new hospitality venue. 48 hours advanced notice is required; please reserve/cancel with 48 hours' notice and wear comfortable shoes. No children are permitted for this experience at this time.
Availability: Wednesday- Monday by Appointment, Weather Permitting (Closed Tuesday)
Capacity: 1-4 Guests
Outdoor Seating: Outdoor for Tour and Lunch (Weather Permitting)
Duration: 2 Hours; Offered Thursday - Sunday at 11AM
Fee: $150 Per Person (Includes a Locally Sourced Lunch) $125 w/out lunch (waived with a case purchase per couple)
Reservations: 48 hour Advance Notice Is Needed for Vineyard Experience.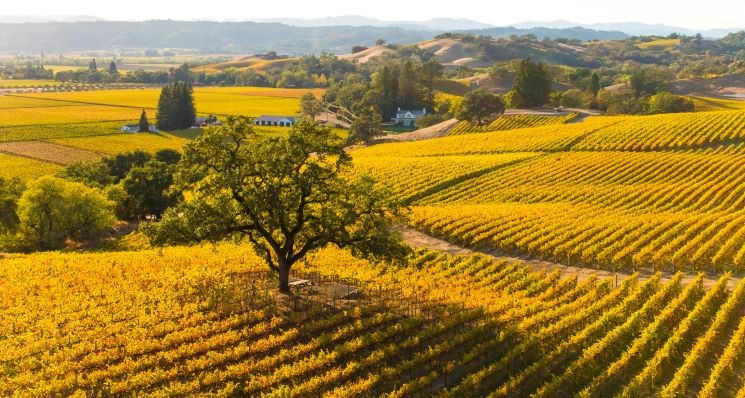 ULTIMATE CABERNET LOVERS EXPERIENCE
Created specifically for the discerning Cabernet lover looking for the best that the Alexander Valley has to offer, we are now featuring our Ultimate Cab Lovers experience daily at 11AM. This exclusive tasting will feature all 5 of our 90+ point Reserve Estate Cabernets, including the never before poured Silas Cabernet ($145), the new Thomas Meek Natural Ferment Cabernet ($95) and your favorite, Bob's Burn Pile ($95). You will begin the tasting with a brief tour through our hillside Cabernet vineyards. Your host will take you through the history of this storied Alexander Valley family, the history of each wine as well as walk you through the pairings that we have chosen of locally sourced, small bites!
Availability: Daily at 11AM, 1PM, and 3PM (closed Tuesdays); Reservations Required (48 hours)
Duration: 1.5 hours
Capacity: 1-4 guests
Fee: $125 Per Person (waived with a case purchase per couple)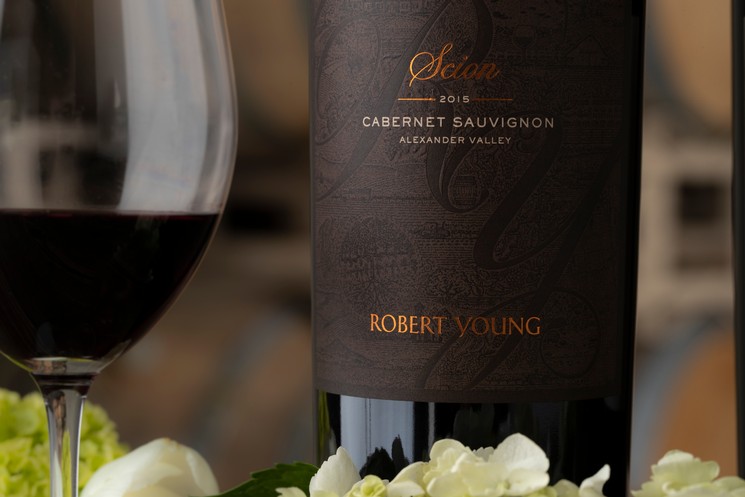 Library Experience
Join us for our first ever Cabernet Library Tasting. This exclusive tasting showcases four vintages (2015-2018) of our flagship Bordeaux style Cabernet, Scion. We will guide you through the varying uniqueness of each season's growing patterns, showing how each season impacts the wines. Accompanied with local light bites.
Availability: Wednesday - Monday by Appointment (Closed Tuesday)
Indoor/Outdoor Seating Available: 1-8 guests
Duration: 1 hour; Offered Daily at 11AM, 12:30PM, 2PM & 3:30PM
Fee: $75 Per Person
Specifics: Not waved with bottle purchases.
Please contact us to book this reservation,
email tastings@ryew.com
or call 707-395-3550
Virtual Tastings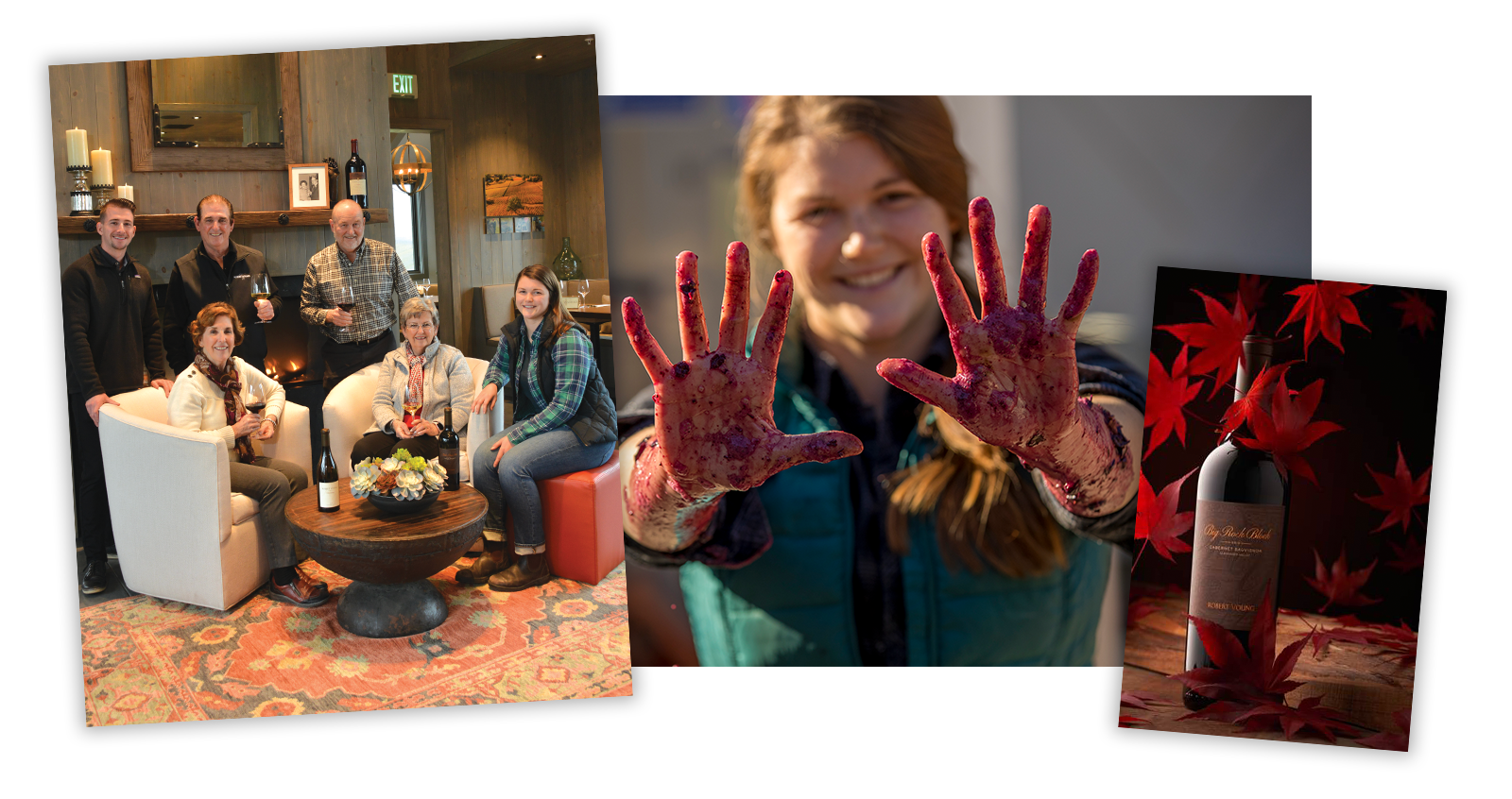 We enjoyed the opportunity to see your smiling faces through these unprecedented times. As a 6 generation family ranch, we realized that these tastings were so fun for us all and were really appreciated by those that have not had the chance to visit us in person, or are located somewhere too far to visit often. Join us in continuing this form of a tasting experience with our RYEW Virtual Tastings. Days, times and specifics are meant to be customized to fit you and your guest's needs. Hope to "see" you soon!