Send Joy to your Family & Friends
this Holiday Season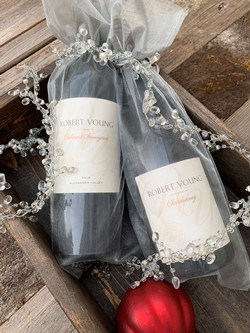 We are happy to assist you with all your gift giving needs,
whether it be a loved one, close friend or a list of corporate gifts.
Shipping Specials for these Gift Sets
$20.00 flat rate for Each Set
No Code Needed
50% off Expedited Shipping
Use Code: Gift50 at checkout
(Discount will not be deducted until you select an expedited shipping)
Gift sets will be sent with a personal note from you.
Simply write your message in the gift message section of the shipping address.
Each gift set includes Elegant Silver Organza bottle bags.
Membership Discounts Apply
Shipping Deadlines for Christmas Delivery
Ground Shipping - December 8th
3 Day Shipping - December 18th
2 Day Shipping - December 19th
Overnight Shipping - December 20th